Are these my shoes?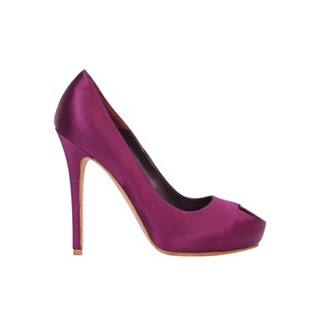 Because I really, really want them to be.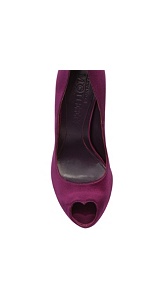 I saw these a few minutes ago, and I thought "wow, those are cute." Then I saw the heart shaped peep toes and I thought "I WANT THEM."
I mean, HEART SHAPED PEEP TOES! Alexander McQueen Heart Shaped Peep Toe pumps in Satin. Sigh...My inner shoe troll is seriously chomping at the bit.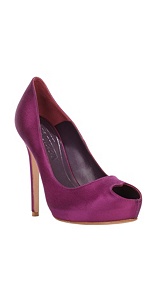 But how would ever be able to afford a pair of these babies, IF I could find them in my size, right? So I should probably forget about it. But then I saw that they were on sale. And then I realized that my size was sold out.
So I bought the next half size up. Not sure whether I should hang my head in shame, or wave my wedding to-do list around in victory.
They go with the color palette, they definitely can (and will) be worn again but the heels are 4.5 inches high! Gulp.
So now I'm impatiently waiting for these lovelies to be delivered to my desk, err, door.
Have you found your wedding shoes yet? Were they an impulse buy or did you take your time?